The Annapolis Book Festival was Saturday, April 18, 2009
The Annapolis Book Festival is hosted by the The Key School Parents' Association and held on the campus of The Key School in Annapolis, Maryland.
Now in its eighth year, the Annapolis Book Festival is an interactive, inter-generational celebration of the written word, fostering a love of literacy and learning in Anne Arundel County. The event was free and open to the public and underwritten by sponsors from our community.
Panel Discussion: Hit the Right Note

Danny Goldberg, now president of Gold Village Entertainment, has worked in the music business as a personal manager, record company president, public relations man, and journalist since the late sixties. He has held top positions in such music powerhouses as Warner Brothers Records, Mercury Records Group, and Artemis Records. Mr. Goldberg has also worked on rock documentaries, TV and movie soundtracks. His articles have appeared in Rolling Stone, Village Voice and Billboard, for whom he reviewed the 1969 Woodstock Festival. His book chronicling his experiences over the years is titled Bumping Into Geniuses: My Life Inside the Rock and Roll Business.
Steven Kurutz was born and raised in rural Pennsylvania and graduated from Pennsylvania State University. He is a frequent contributor to the New York Times, where for three years he was a writer for the paper's City section. Mr. Kurutz's articles have appeared in Details, W, Playboy, and Spin, among other publications. He lives in New York City. Like a Rolling Stone: The Strange Life of a Tribute Band is his first book.
Tom Moon, a music critic for the Miami Herald and Philadelphia Inquirer for twenty-plus years,has published reviews and stories in GQ, Rolling Stone, Spin, Vibe, and Esquire, among others. He is a two-time winner of the ASCAP-Deems Taylor Music Journalism award. In the course of his career, Mr. Moon has interviewed hundreds of recording artists including Miles Davis, Keith Richards, Beck, John Adams, Sonny Rollins, Madonna, Frank Zappa, Bruce Springsteen, Tom Waits, Ry Cooder, Ibrahim Ferrer and Caetano Veloso. He asked each of those artists for recommendations for music they considered important. Those recommendations became a part of his book 1,000 Recordings to Hear Before You Die.
Moderator: Alex Cortright, WRNR in Annapolis
Panel Discussion: Abraham Lincoln

Moderator: Joe Glatthaar
Historian Jean Baker has been a professor at her alma mater, Goucher College, for most of her distinguished career. She received her master's degree and doctorate from Johns Hopkins and has been a visiting professor at University of North Carolina and Harvard. Ms. Baker has written ten books and numerous articles. Her areas of greatest interest are Maryland history, women's suffrage and the Civil War era. Ms. Baker has served on the Pulitzer History Jury, the Pulitzer Biography Jury, and the Lincoln Prize Jury. Her book, Mary Todd Lincoln: A Biography is a revisionist's view of the maligned first lady.
Joe Glatthaar is a popular history professor at the University of North Carolina, Chapel Hill who specializes in the American Civil War and American military history. His latest book, which advances the scholarship on Robert E. Lee, is General Lee's Army: From Victory to Collapse.
Professor emeritus of history Craig Symonds retired from the U.S. Naval Academy after thirty years of teaching. During that time, he won both the Naval Academy's "Excellence in Teaching" award (1988) and its "Excellence in Research" award (1998). A Civil War historian, Symonds has ten previously published books, including Decision at Sea: Five Naval Battles that Shaped American History, which won the Theodore and Franklin D. Roosevelt Prize in 2006. Lincoln and His Admirals, which focuses on naval strategies during the Civil War, recently won the prestigious Lincoln Prize, which is administered by the Civil War Institute at Gettysburg College and has been awarded annually since 1991 for the best non-fiction historical work of the year on the American Civil War. See an article in The Capital about Mr. Symonds receiving the prize
Life Is Funny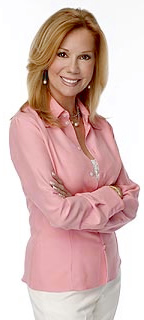 TV host, singer and actor, Kathie Lee Gifford grew up in Bowie, Maryland. Perhaps most known for her fifteen-year run on the talk show Live With Regis and Kathie Lee, which she co-hosted with Regis Philbin, she has garnered eleven Emmy nominations. Ms. Gifford currently co-hosts the final hour of NBC's Today Show with Hoda Kotb. She is married to sportscaster and former professional athlete Frank Gifford, and her mother, Joan Epstein resides in Annapolis. Her latest book is Just When I Thought I'd Dropped My Last Egg: Life and Other Calamities.

Panel Discussion: Fiction
Jim Lehrer is an Emmy Award winning journalist and news anchor for The NewsHour with Jim Lehrer on PBS. He has moderated debates in the last six presidential elections. In his spare time, Mr. Lehrer has written many works of both fiction and non-fiction. His most recent book is titled Oh, Johnny.
Kate Lehrer has written two novels, Confessions of a Bigamist and Out of Eden, numerous short stories, essays, and book reviews and is a participant in the Diane Rehm Book Club on NPR. She and her husband, Jim Lehrer have been married for almost fifty years and have three children and six grandchildren.
Moderator Marie Arana spent many years in the publishing business. Having served as editor-in-chief of the "Book World" section of the Washington Post for ten years, Ms. Arana is now a writer-at-large for that newspaper. American Chica, her memoir about her bicultural childhood was a finalist for the National Book Award. Her most recent novel, Lima Nights, is set in contemporary Peru where Ms. Arana was born.
Panel Discussion: Get a Clue
Louis Bayard is a staff writer and book reviewer for Salon.com. His articles and reviews have appeared in The New York Times, The Washington Post, Ms., and Preservation Magazine. The Pale Blue Eye was a national bestseller nominated for both the Edgar Award and the Crime Writer Association Dagger Award. The Black Tower is his most recent mystery title.
Charlie Finch writes mystery novels set in Victorian England. He is a Key School alumnus (Class of 1998), graduated from Yale, and holds a masters degree from the University of Oxford. A Beautiful Blue Death was nominated for the Agatha Award for best new mystery of 2007. His newest mystery is The September Society.
Mystery writer Donna Andrews has won many awards including the Agatha, the Anthony, the Barry, the Lefty, and the Romantic Times for her Meg Langslow and "technocozy" mystery series. She attended the University of Virginia and now lives in Reston, Virginia. Her newest book is A Murder Hatched.
Poetry and Biography
Elizabeth Spires is the author of five collections of poetry and six books for children. Her poems have appeared in The New Yorker, Poetry, American Poetry Review, The New Criterion, The Paris Review, and in many other literary magazines and anthologies. She is a professor of English at Goucher College where she holds a Chair for Distinguished Achievement. Ms. Spires is the author of The Wave-Maker: Poems and I Heard God Talking to Me: William Edmonson and His Stone Carvings.
Local
The Key School's 50th Anniversary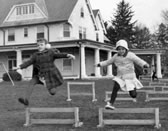 Jayne Karsten, the author of Through Many Eyes, The Evolution of a School, is a long-time teacher at The Key School. She has served as an administrator for the National Endowment for the Humanities, and is a member of ARTSEDGE's Teachers Advisory Council and the Alfred P. Sloan National Committee on Writing, where she helped craft a country-wide program for writing instruction. Ms. Karsten received a B.A. and M.A. from the University of Michigan, where she specialized in literature.
Maryland's African Americans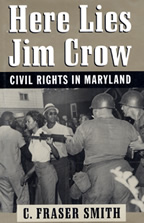 C. Fraser Smith, formerly a reporter, editorial writer and columnist for The Baltimore Sun, is currently a news analyst for WYPR-FM radio. During his 28-year career as a reporter, Mr. Smith was the recipient of numerous journalism awards. His newest book is titled, Here Lies Jim Crow: Civil Rights in Maryland.
Ray Langston is a native Washingtonian who retired in 1997 after working thirty-two years in the pharmaceutical industry as a sales, marketing and personnel manager. He served eight years as Highland Beach mayor and ten years as commissioner. As co-chair of the commission, Mr. Langston successfully lobbied state and county officials for funds to purchase the restored Frederick Douglass summer home "Twin Oaks." More recently, he led a delegation to secure the necessary funding to build the new Highland Beach Town Hall. Mr. Langston co-authored with Margo Dean Pinson and Jack E. Nelson, the book Highland Beach on the Chesapeake Bay: Maryland's First African American Incorporated Town.
Local Mysteries - Baltimore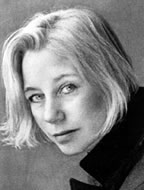 Laura Lippman was a newspaper reporter and feature writer at The Baltimore Sun. She has written numerous mysteries, several of which have risen to The New York Times bestseller list. Ms. Lippman has won every major mystery prize, including the Edgar, Shamus, Agatha, Anthony, and Nero awards. Most of her books are Baltimore-based, and many feature her popular private eye character, Tess Monaghan. Her newest book is titled Life Sentences.
The Future of Politics

Evan Thomas is the assistant managing editor at Newsweek. He is the magazine's lead writer on major news stories and the author of many longer features, including Newsweek's special behind-the-scenes issues on presidential elections and more than a hundred cover stories.

A graduate of Phillips Andover, Harvard University and the University of Virginia School of Law, Mr. Thomas began his reporting career at The Bergen Record in New Jersey. He won numerous journalism awards, including the National Magazine Award in 1998 for Newsweek's coverage of the Monica Lewinsky scandal. His book on the 2008 presidential race, A Long Time Coming: The Inspiring, Combative Campaign of 2008 and the Historic Election of Barack Obama, was published in January 2009.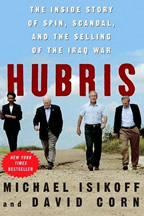 Michael Isikoff has been an investigative journalist for Newsweek since 1994. He has won numerous journalistic awards both in the United States and abroad. He has written extensively on presidential politics, campaign finance and congressional ethics abuses, the War on Terrorism and Abu Ghraib torture and prisoner abuse. He is credited with breaking both the Monica Lewinsky scandal and the Guantanamo Bay torture practices. His newest book, co-authored with David Corn, is Hubris: The Inside Story of Spin, Scandal, and the Selling of the Iraq War.
Garrett Graff is a professor at Georgetown University's Master of Professional Studies Program where he teaches a class entitled "Media, Politics and a Digital World." He is an editor for Washingtonian magazine, and served as deputy national press secretary on Howard Dean's 2004 presidential campaign. Mr. Graff was the first blogger to officially get credentials to cover the White House. He is the author of The First Campaign: Globalization, the Web, and the Race for the White House.
Winds of Change -
America's Place in the World

Rep. Barbara Lee has been a Democratic member of the U.S. Congress since 1998, representing California's Ninth District (in the Oakland area). She is the Chair of the Congressional Black Caucus. Congresswoman Lee graduated from Mills College and received a Master of Social Work from the University of California at Berkeley.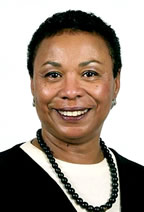 She is perhaps best known as the only person in Congress to vote against the authorization of use of force following the 9/11 attacks because she believed the "Authorization for Use of Military Force Against Terrorists Act", granted overly broad powers to the President at a time when the facts were not yet clear. Her book is titled Renegade for Peace and Justice: Congresswoman Barbara Lee Speaks for Me.
Charlie Savage, a Washington, D.C., based reporter for the New York Times, is the author of Takeover: The Return of the Imperial Presidency and the Subversion of American Democracy. In 2007, when writing for the Boston Globe, he won a Pulitzer Prize for national reporting on the issue of Presidential Signing Statements. He writes about the Supreme Court, homeland security, United States detention and interrogation policies, and Bush's War on Terror.
Benjamin Wittes is a fellow and research director in public law at The Brookings Institute. He has served on the editorial page staff at The Washington Post, and was a columnist for the New Republic Online and a contributing editor for The Atlantic Monthly. Mr. Wittes is the author of Confirmation Wars and appeared at the Annapolis Book Festival in 2008 as a member of the panel that discussed the confirmation process and the future of the Supreme Court. His most recent book, published in June 2008, is Law and the Long War: The Future of Justice in an Age of Terror.
Immigration Policy in a Post 9/11 World

Edward "Ted" Alden is a Bernard L. Schwartz senior fellow at the Council on Foreign Relations and former Washington bureau chief for The Financial Times where he covered U.S. economic issues, trade policy and homeland security. Previously, he was a senior reporter at The Vancouver Sun specializing in labor and employment issues as well as the managing editor of Inside U.S. Trade, a newsletter widely recognized as the leading source of reporting on U.S. trade policies. He has won several national and international awards for his reporting. His book, The Closing of the American Border: Terrorism, Immigration and Security Since 9/11, has been named a "distinguished finalist" for the 2009 J. Anthony Lukas Book Prize for non-fiction.
Jacqueline Hagan is an associate professor of sociology at the University of North Carolina, Chapel Hill. Her field of expertise is in immigration between Latin America and the United States, human rights, social justice, and international labor markets. Ms. Hagan earned her master's degree and Ph.D. from the University of Texas at Austin. She is the author of Migration Miracle: Faith, Hope and Meaning on the Undocumented Journey.