Roundtable Discussion:
War In Iraq

Moderator: Peter Bergen, author of Holy War Inc.: Inside the Secret World of Osama bin Laden, The Osama Bin Laden I Know: An Oral History of al Qaeda's Leader. Mr. Bergen is a terrorism analyst for CNN.
Fawaz Gerges - Journey of the Jihadist: Inside the Muslim Militancy Mr. Gerges is a professor at Sarah Lawrence College and a senior analyst for ABC News.

Rajiv Chandrasekaran - Imperial Life in the Emerald City: Inside Iraq's Green Zone Mr. Chandrasekaran is an assistant managing editor for The Washington Post.
Brian Kelly
The Last Forest: The Amazon in the Age of Globalization. Mr. Kelly is the executive editor of U.S. News & World Report.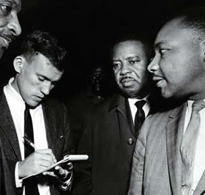 Gene Roberts
The Race Beat: The Press, the Civil Rights Struggle, and the Awakening of a Nation In April 2007, Mr. Roberts won a Pulitzer Prize for The Race Beat. He is a journalism professor at the University of Maryland, College Park and former managing editor of The New York Times.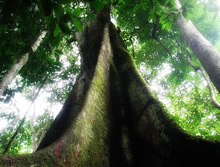 Roundtable Discussion:
What It Will Take to Win in '08?
Moderator: Evan Thomas, assistant managing editor at Newsweek and author of seven books.

Joe Klein - Politics Lost: How Democracy was Trivialized by People Who Think You Are Stupid. Mr. Klein is a senior correspondent and columnist for Time.
Byron York - The Vast Left Wing Conspiracy Mr. York is a White House correspondent for National Review and a columnist for The Hill.
Thomas Schaller - Whistling Past Dixie: How Democrats Can Win Without the South Mr. Schaller is a professor of political science at the University of Maryland, Baltimore County.